More Info
Info, Poems, and Testimonials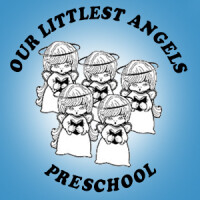 Our Littlest Angels - More Info
Testimonials
My daughter (21-22) absolutely loved OLA. She would ask everyday if she had school. The teachers, well the only word I can come up with is indescribable. They were the perfect fit for her. You can tell/see they treat the kids with love and respect. Loved seeing their smiling faces at drop off and pick up.
Her favorite parts were learning something new like a new shape, number, letter. She has found the love for math too. She wanted to continue learning at home, show me what see learned or what she brought home that day and she even explained the assignment. This school will be forever in our hearts. She is moving on to kindergarten next year and I know she's going to take everything she learned from OLA with her. Thank you, Tabbi & Lena
"Our Littlest Angels Preschool is WONDERFUL. Our oldest daughter started attending in 2014 and continued until kindergarten and we now have our middle daughter attending until she enters kindergarten and plan to continue on with our youngest. The teaching staff is so loving and caring and treat your child as their own. The minute you meet them, you know this will be the perfect fit for your child! I appreciate all that they have done for my girls so far and for what these ladies will continue to do for our family. My girls never ONCE gave me a problem with going to OLA and looked forward to every class! They would go EVERY DAY if they could. I would (and do) recommend this preschool to everyone I can that do and will have children of age. It's a safe and thriving environment for them to learn and play, it's affordable, and convenient!- Caitlyn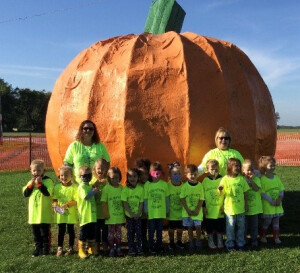 Poems About the Value of Play
The Value of Play
You say that you love your children,
And are concerned that they learn today.
As am I, that's why I'm providing
A variety of kinds of play
You are asking what's the value
Of having your children play?
Your daughter's creating a tower,
She may be a builder someday.
You're asking me the value
of blocks and sand and clay.
Your children are solving problems,
They will use that skill every day.
You're saying that you don't want your son
To play in that sissy way.
He's learning to cuddle a doll.
He may be a father someday.
You're questioning the learning centers,
They just look like useless play.
Your children are making choices,
They'll be on their own someday.
You're worried your children aren't learning
And later they'll have to pay.
They're learning a pattern for learning.
For they'll be learners always.
--NAEYC