Children
Connections for children age 4 through grade 5
Our Children's Ministries are uniquely designed for children newborn-5th grade. We believe children are a blessing from God and we are passionate about creating an environment that is safe, age-appropriate and fun where the Bible is taught in a creative and relevant way allowing children to grow in their relationship with Jesus.
CHILDREN
Our Children's Ministries are divided by age into three groups; Nursery, Preschool and Elementary with each having a time of worship, prayer, and interactive lessons.
Nursery
The Nursery is open to children ages birth-through age 3. The Nursery is available during worship on Sunday mornings as well as special occasions throughout the year. It is attended by folks who have been vetted through background checks, and have worked with the church's children for many years.. During your child's visit, they will be cared for both emotionally and physically by our nursery staff. Staff will change diapers, bottle feed, provide a snack, hold, rock and comfort your child throughout their stay. Children will be able to play freely in the large, sunny space we call the Nursery. Safety is most important to us so each child will need to be checked in at the "Children's Check-in Desk" where stickers for the child AND the adult who will pick the child up, will be given. Please be sure to have bags labeled for the child and of course, any special instructions necessary for your child's well-being, are welcome and appreciated!
Elementary
(PK THROUGH 5TH GRADE)
Each Sunday, your child(ren) are invited to participate in a safe, fun and purposeful time of learning. Children's Sunday School meets during 'Connect Time', after the 9:00 and before the 11:11 worship services (from about 10:15 – 11:00 a.m.). Our Sunday School staff consist of mostly parent volunteers who will care for your child and teach them of God's awesome power and great love for us! Our children's safety is of the utmost importance therefore, each child will check in at the desk and stickers will be given to both the child and the adult who will be picking up the child. Only the person with the child's corresponding sticker will be allowed into the area for pick up.
Throughout the year, Children's Ministries offer several events for the child and families, including: Vacation Bible School, "Breakfast With St. Nicholas", "Fall Festival", "Walk With Jesus" (Holy Week) and more…..
Learn More
Should you be interested in any of these events OR should you wish to be part of Children's Ministry through volunteer opportunities, please contact the Children's Ministry Director at
Other Ministries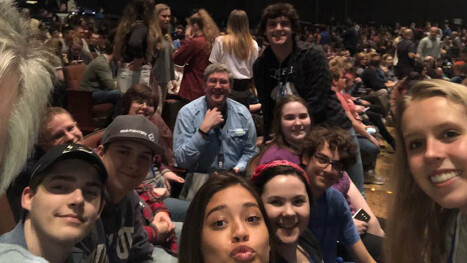 Student Ministries
Students Junior High-College can connect with God, with other students, and with committed leaders that are dedicated to equipping the next generation to be the spiritual leaders of tomorrow.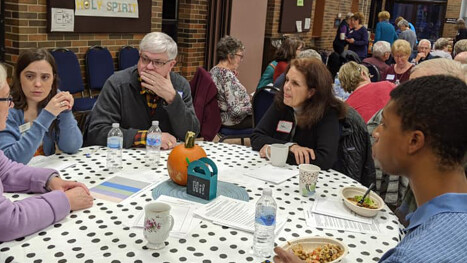 Adult Ministries
Because you weren't meant to do life alone, our Adult Ministries are designed to empower adults to experience connection and foster spiritual growth through education and recreation.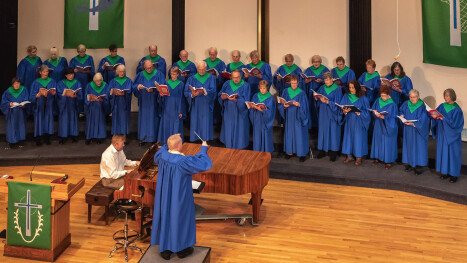 Music
Engage in meaningful relationships by doing life together. Be a part of each others lives, fellowships, and be on mission together.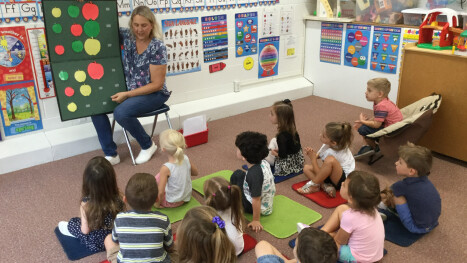 PRESCHOOL
Our "Littlest Angels" learn social, emotional, language, physical, academic, and spiritual skills. Pre-K students are eased into an extended day schedule.