Music
Valpo FUMC has a variety of different music groups. Your participation is welcome in any / all of these groups listed below. Whether you are a new musician, a budding amateur or a professional, we have a place for you!
Adult Choir
The Adult Choir meets for rehearsal each Thursday evening in the Sanctuary from 7:00 p.m. until 8:30 p.m. from September through May. We sing everything from early sacred music through compositions hot off the press. If you like to sing and would like to praise God with your voice, come join us. No experience necessary! Directed by Dr. Christopher S. Ebert.
Children's Choir
(not currently meeting)
Bell Choir
The Bell Choir rehearses weekly on Tuesday Evenings from 6:30 p.m. until 7:15 p.m. Our aim is to "Glorify, not Horrify" God through our music. The bell choir rings with English Hand bells, Tone Chimes and even Boom-whackers! This is one fun and eclectic group. If you have the courage, come join us. Even if you do not know how to ring or even if you do not know how to read music, we will teach you! Directed by Dr. Christopher S. Ebert.
Good News Singers
The Good News Singers (GNS) is a Southern Gospel style group that meets Thursday evenings September through May at 6:30-7:00 p.m. in the Music Rehearsal Room in the basement. This group, usually compromised of around 10 singers (SATB) focuses primarily on Southern Gospel music and Hymns. The GNS sing at the 9:00 a.m. Traditional worship service the fourth Sunday of each month (Sept-May).
Flute Choir
The Flute Choir of Valpo FUMC meets the first and third Sunday of the month (September through May) at 1100 a.m. in the office of Dr. Christopher S. Ebert. If you play the flute, whether a 'newbie' or seasoned professional and would like to join, email Dr. Ebert at The Flute choir plays during worship at the 9:00 a.m. Traditional Service the Third Sunday of the month.
Instrumentalists
Do you play an instrument? It doesn't matter if you're 9 or 99. Would you like to share your talent with the congregation? Let Christopher (see below) know if you'd be willing to play. There are many opportunities from solo's during the year or playing in a chamber ensemble for the choir during Cantata's and other special functions. Feel free to email Dr. Ebert for further information!
Contact the Director of Choirs
The music at Valpo FUMC is led by Dr. Christopher S. Ebert, Director of Choirs. You may reach Dr. Ebert at .
Other Ministries
Youth Ministries
Uniquely designed for children newborn-5th grade where the Bible is taught in a creative and relevant way allowing children to grow in their relationship with Jesus.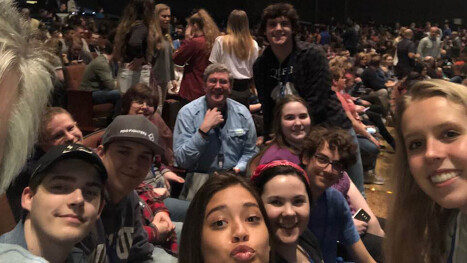 Student Ministries
Students Junior High-College can connect with God, with other students, and with committed leaders that are dedicated to equipping the next generation to be the spiritual leaders of tomorrow.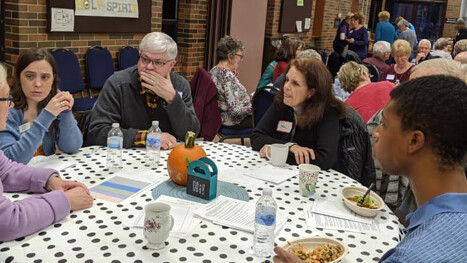 Adult Ministries
Because you weren't meant to do life alone, our Adult Ministries are designed to empower adults to experience connection and foster spiritual growth.